Apple of my Eye
by Dorthea Dustrude
(Great Falls, MT, USA)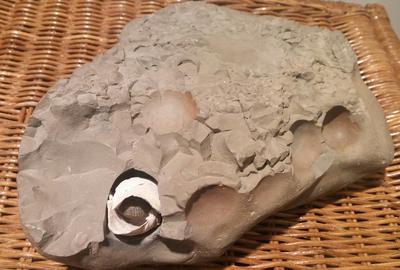 I found "Apple of my Eye" under and Apple tree near the Rims of Billings, MT and wish to identify the era. All I've heard is that Billings was a lake a very long time ago.
interested in more? If so, you may want to check out our other sites:
fossilicious.com - Our online fossil and mineral rock shop.
rocksandminerals4u.com - An educational site about rocks, minerals, and geology.