Fossil Identification And Classification

Fossil identification can be a challenging proposition. Often a small detail is all that seperates one species from another. Still overall classification system is not so difficult to understand.
Fossils of animals are classified, as are living specimens, by observing the body structures and functions. While there are a few unique challenges in classifying fossils, the basic scheme of organization is the same. Going one step at a time can make fossil identification possible for anyone.
Biological classification systems have a long history. Aristotle, working in ancient Greece, sought to classify animals by comparing the essence of the species. His system was a detailed system that included descriptions of the body. He believed that all species related to earth, air , fire, and water and classified accordingly..
More than a few centuries later, Carolus Linnaeus created another organizational system. His system was hierarchical, with increasingly detailed separations among members of the groups. Today, scientists use more or less the same system.
Living organisms are grouped according to their similar characteristics. Therefore, animals are in a group separate from plants, separate from bacteria, etc.
Breaking down the animal kingdom, the phylum level attempts to put animals into broad categories of similar body types. Phylum Porifera contains animals whose bodies are a collection of cells that loosely come together and are filled with many openings or pores. An example of this is the sponge. Phylum Mollusca all have soft bodies, no internal skeleton, and, often, are able to make shells. Phylum Echinodermata all have shells with a bumpy surface, or "spiny skin" as their name implies.
Subsequent groupings are formed on the same basis: similarity of features, even when the features are minute or on a chemical level.
The classification divisions are as follows:
Kingdom
Phylum
Class
Order
Family
Genus
Species
Getting back to fossil identification…fossils belong to the same groups as modern-day animals. A Trilobite had an exoskeleton, jointed appendages (legs primarily) and a body that had distinct sections. All these features make it a member of the Phylum Arthropoda. The crinoid looked like a delicate plant with a "flower" at the end of a long stalk. But the stalk and the flower, were actually an animal that had bumpy skin—so it fits into the Phylum Echinodermata.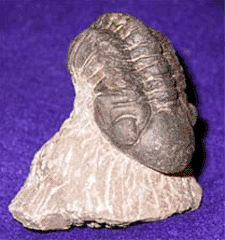 Paleontologists look at minute details to determine further fossil identification and classification. With the trilobites, they consider the construction of their eyes, the variation in the segments of the body, the quality of the exoskeleton-whether it has a smooth surface or rough-the presence of antennae, and even the internal organs! Definitely a job for experts, but with a little practice, you will begin to call them by smaller group names such as Phacops or Agnosta!
Fossil Question?
Do you have a fossil that you want to know more about?

Submit a photo to our website. We will publish your photo and do our best to identify it for you.
Here are some recent submissions we have identified.
Click below to see fossils from our visitors.
There are some great website for viewing photos of the different species. Here are just a couple that show off many different types from the same order:Per Hansson has a fabulous collection of trilobite pictures and try Geoscience Enterprises for fossil identification of crinoids.
Of course, there are lots of books that will help you with fossil identification of your favorite fossil. These are some that we use. I recommend them because they are easy to read, inexpensive, and they are readily available.
1. Simon & Schuster's Guide to Fossils.
2. Field Guide to North American Fossils from the Audubon Society.
3. For children: An Usborne Guide Rocks & Fossils

Armed with some great resources and your growing interest, you'll be impressing your friends as you introduce them to your collection's specimens by name. Be careful, though, they just might think you need to find some modern animal friends to keep you company!

For help with fossil identification click this link



Do you have a fossil question? Send us a note. If we can help we will.
We wii never make your personal information available to anyone for any reason.
Check out some of the Educational Materials for sale on our sister site fossilicious.com.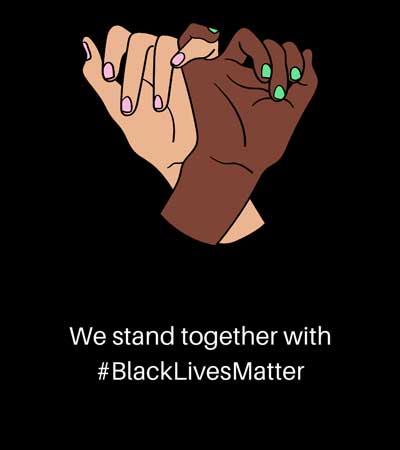 interested in more? If so, you may want to check out our other sites:
fossilicious.com - Our online fossil and mineral rock shop.
rocksandminerals4u.com - An educational site about rocks, minerals, and geology.