Baby sea turtle?
by Monica
(St. Charles, Missouri USA)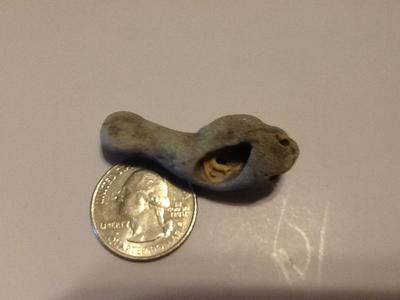 I found this on Melbourne Beach and thought it was just a rock. The sea turtles were laying eggs while we were there. Later I thought it resembled a baby sea turtle but need an expert opinion. Thanks!
interested in more? If so, you may want to check out our other sites:
fossilicious.com - Our online fossil and mineral rock shop.
rocksandminerals4u.com - An educational site about rocks, minerals, and geology.