Childrens Books 
By Doug and Claudia Mann

Illustrated by David Cobb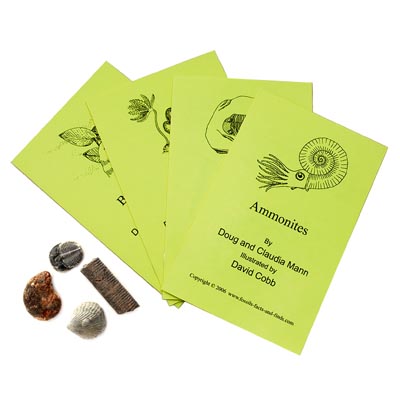 The series of children's books on fossils and geologic time was written by Doug and Claudia Mann, and illustrated by David Cobb. There are currently 3 sets of books, on fossils, geologic eras, and geologic periods. They have also been packaged with matching fossils sets in our Young Paleontologist Series. You can learn more about these children's book sets here. The rest of this page is devoted to our illustrator David Cobb.
We were very fortunate to find David. His attention to detail and willingness to research the subject matter gives his drawings a realistic look. At the same time David's drawings had the childlike quality we were looking for. Each creature from the distant past seems to have a personality of its own.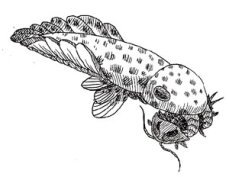 We have had comments from other teachers that children using our books have been inspired to draw their own extinct animals because of David's drawings.
We are so happy with David's work that we are in the process of compiling a children's coloring book from his many drawings that fill the pages of our books. You can see his work throught this website. We have also published some examples of his other work for those who would like to see more. See samples of David's work
More of Davids art work: Click on an image to see a larger version.
About The Artist
David W. Cobb was born in Blythe, California. He grew up in Bellflower, California and Pasco, Washington. He graduated from Pasco High School a Beaux Arts honor student. David was also president of the Art Club at Pasco during his junior and senior years.
David loves reading, theater, museums, and animals.
David has been collecting fossils since childhood. This interest in fossils coupled with his artistic talent made him ideally suited to illustrate the children's book series on fossils and geologic time for www.fossils-facts-and-finds.com. See childrens books David has also illustrated a cook book, freelanced for "Memory Makers" a scrap booking magazine, and donated art work for charities such as "Angel Heart".
David currently resides in Broomfield, Colorado