Dolphin tooth perhaps?
by Fiona
(Central America)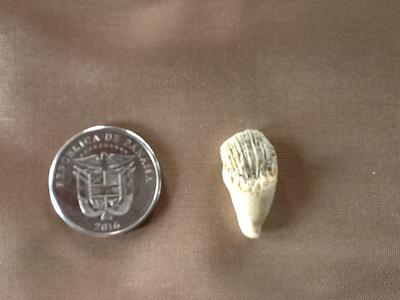 tooth?
Found on a beach in Panama, Central America. Pretty sure it is a sea mammal tooth, looks and feels like ivory and there is the spongy fossilised top. I found one dolphin fossil tooth online which seemed similar. Thanks!
interested in more? If so, you may want to check out our other sites:
fossilicious.com - Our online fossil and mineral rock shop.
rocksandminerals4u.com - An educational site about rocks, minerals, and geology.