Pic one. Type of Brachiopod. Pic 2 and 3. No clue.
by Chantale Ignall
(Hopatcong, NJ, USA)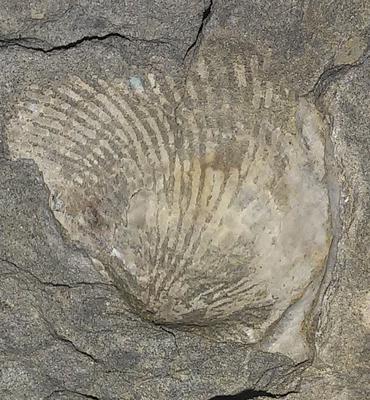 Pic 1
Hello, I can't identify. Pic one. We found this at the bottom of falls in Finger Lakes Region. Pic 2 and 3. We found at Big Brook in Colts Neck, NJ. Same 2 fossils in 2nd and 3rd pic just different angles. Thank you.