Piedra river
by Burlin goodman
(Pagosa springs colorado)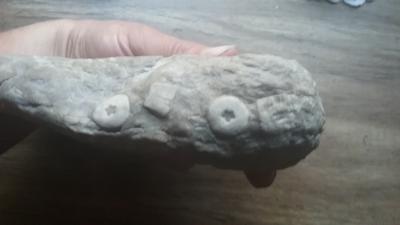 Found thisin the river. Here in colorado. Dont know if its rare or not.any information you can give me would be nice.i know its a crinoid columnal.
interested in more? If so, you may want to check out our other sites:
fossilicious.com - Our online fossil and mineral rock shop.
rocksandminerals4u.com - An educational site about rocks, minerals, and geology.