Some kind of shellfish???
by Mertice Cunico
(Tijeras. NM)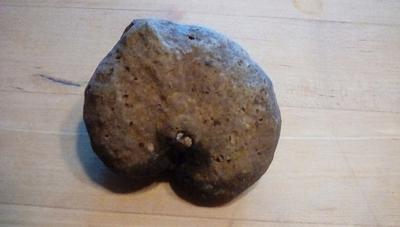 Found this after a big rain had eroded a pathway in the Manzano Mts of NM. It appears to have formed inside a shell so I guess it is not technically a fossil. It has shell like indentations around it. Any guesses?
interested in more? If so, you may want to check out our other sites:
fossilicious.com - Our online fossil and mineral rock shop.
rocksandminerals4u.com - An educational site about rocks, minerals, and geology.