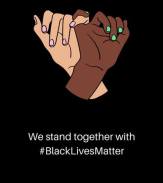 Unidentified whale vertebrae.
by David Willis
(Mooresville N.C. USA)
side view as seen with the front positioned to the right of the vertebra
A few months ago I went with my family to see my cousin in Charleston S.C. While there her friend took us fossil hunting. I found a few small meg teeth and some shark vertebra but didn't think much of an only shaped looking bone. now a few days ago I started to wonder about it. I can clearly see it is a whale vertebra but I dont know what kind of whale it is, or if it's even fossilized. it is about 1.5 inches long and is missing both of the transverse process' and the spinal process.
Check out some of the Educational Materials for sale on our sister site fossilicious.com.
interested in more? If so, you may want to check out our other sites:
fossilicious.com - Our online fossil and mineral rock shop.
rocksandminerals4u.com - An educational site about rocks, minerals, and geology.