unknown
by Craig Teachworth
(Lowell Mi USA)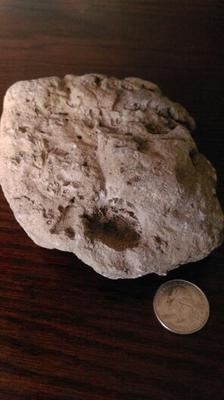 While digging a post hole in the back yard for a deck. We found this. Don't know what it is but looks pretty interesting.
Check out some of the Educational Materials for sale on our sister site fossilicious.com.
interested in more? If so, you may want to check out our other sites:
fossilicious.com - Our online fossil and mineral rock shop.
rocksandminerals4u.com - An educational site about rocks, minerals, and geology.